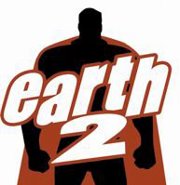 We're happy to announce that we're part of a very special live Q&A panel discussion in Los Angeles.
Here are the details:
Independent Voices in Comics: New Stories and How to Sell Them
At this live, in-store event at Earth-2 Comics in Northridge, CA, we're going to discuss the challenges of producing comics outside the mainstream while finding and nurturing an audience in a world of social media, digital distribution and specialty stores.
On Monday, May 14th, Conor Kilpatrick (iFanboy.com) moderates a Q&A panel with these independent comics creators and retailers:
Jim McCann (MIND THE GAP)
Ed LaRoche (WAVEFORM)
David Accampo & Jeremy Rogers (SPARROW & CROWE)
Darren Thomas (EARTH-2 COMICS)
Join us for what's sure to be a lively discussion and audience Q&A as we talk about the entire comics publishing process, from initial creation to final sale at the register!
Date: May 14th, 2012
Time: 6pm
Location: Earth-2 Comics, 8967 Reseda Blvd, Northridge, CA 91324
The full details of the event are on Facebook.